Rookie Poster
Posts: 15
Joined: Mon Jul 31, 2006 3:25 pm
Location: Cincinnati, Ohio
---
Local Neat Freak!!!
Posts: 12
Joined: Wed Dec 31, 1969 7:00 pm
Location: Richfield, Oh
Contact:
Welcome to JD Race and Restoration Forums Wildcat
We want to make this the best possilbe time you can have on this website. I hope that you will find us usefull and that if you have any questions we can answer them.
Thank you for signing up with us, please sign up with our mailing lists if you havent already. We try to keep you updated with all web updates, downtimes, and sales when they are first announced. As of now we are not sending regular emails but we soon will.
Once again thank you for signing up with us today. Welcome, and Happy Posting
P.S. Nice Ride
---
VERY NICE ! ! !
very nice indeed...

about some pic's of the engine and intr.

Thank's...
---
monzaz
Yes, Beautiful ride. Love it. Glad to see someone figured out the picture down loads...lol.

There will be some big changes soon happening so keep on watching. I NOW FINALLY HAVE BROAD BAND AND WILL BE PERSONALLY WORKING ON THIS SITE... I HAVE HELD THE PROGRESS OF THIS SITE LONG ENOUGH.

Things to look for more differential specs how to id them in junk yard part numbers etc. some thing will also disappear too. The classifieds will alway stay of course.

I am going to cater to the rear differential stuff more on this site cause that is what i am all about.

catagories like 10 bolt 8.2 BOP 10 bolt chevy 8.2 10 bolt 8.5 corp 12 bolt chevy 12 bolt olds...etc. Ok? Jim
---
Rookie Poster
Posts: 15
Joined: Mon Jul 31, 2006 3:25 pm
Location: Cincinnati, Ohio
Here is what I have on my lift today...I'm attempting my first differential swap and have bolloxed up the seal in front... it went together well other than that! This set up is similar to the BOP 8.2 with a pinion crush sleeve, spacers on either side of the carrier bearings.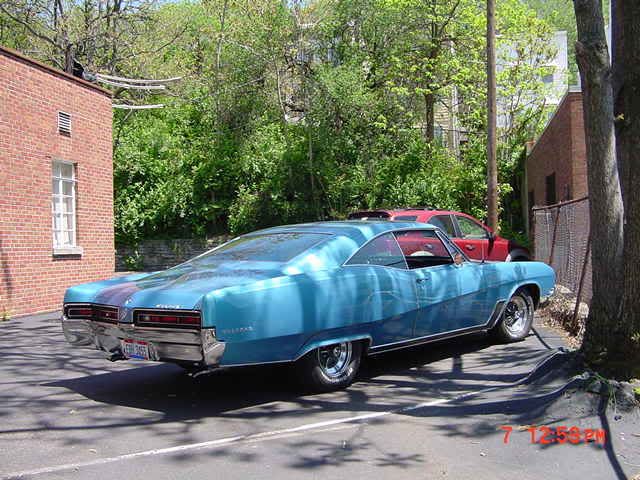 Ted
Wildcat.
---
monzaz
Wow very nice and very big...lol. Yes bringing that car to the Norwalk race day this weekend? Jim
---